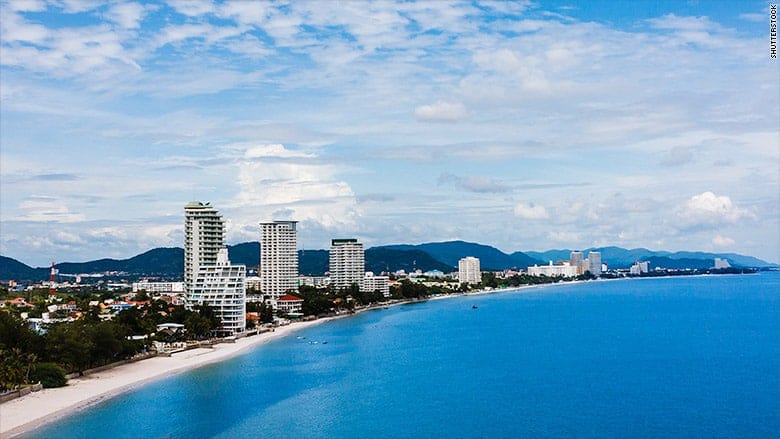 Your monthly budget: $975
The main draw in this resort town is the beach. A vibrant expat community keeps busy playing golf, tennis and eating out.
Health care is great and the crime rate is low. Rent for a one-bedroom will run you just $400 a month, plus $60 for utilities. The palace in Hua Hin is where the king of Thailand spends most of the year.
About two hours away are seven different national parks. Many people speak English, but you'll have to pick up some Thai. Consider taking a class or hiring a tutor.
http://money.cnn.com/gallery/retirement/2015/07/24/retire-abroad/7.html