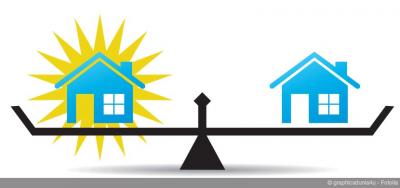 New homes have an array of advantages over existing ones, but buyers who want to contract a build have a lot of pros and cons to weigh.
Sometimes you just can't find the perfect house. With inventory as tight as it is, options are slim, and buyers often must settle for a home that isn't their best match if they're determined to purchase now. But there's still a way to get exactly what they want, even if it's not on the market. They could build the house of their dreams — though the process may be grueling.
Building comes with many more details to keep track of than buying an existing home. You have to get construction permits, work with an architect, worry about staying within zoning regulations. It's a daunting task that not every home buyer should take on. But for clients who want what they want and can't find it anywhere, new-home construction could be their best option.
So should you advise your clients to build instead of buy? You have to feel them out first to determine what their goals are. "It's important to know whether [building a home] is something your client will actually enjoy, or if it will become a job to them," says Christine Lutz, residential sales director at Kinzie Real Estate Group in Chicago. "Why do they want a custom home? Are they excited to bring their vision to life?"
The most obvious attraction to building a home is the opportunity it provides for customization. Buyers can make their new home whatever they want it to be when they're creating it from scratch. But there are other advantages and disadvantages to building that your clients may not always be thinking about. Here are some key points to consider.