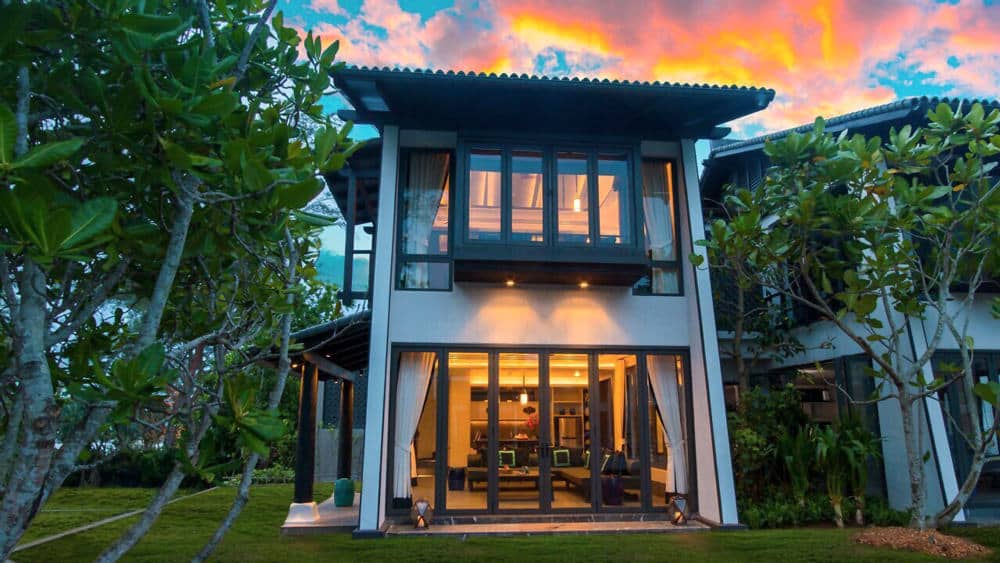 When visiting Thailand's lusted-after beaches, travelers are often faced with a choice: stay in a bustling resort brimming with amenities but scarce on privacy, or check into a secluded villa where they are left to largely cater to themselves. The two new Baba Beach Club properties from Sri Panwa—one of Phuket's premier beachfront hotels—have set out to change all this, offering unique takes on the classic Thai vacation in both Phuket and Cha-am. A luxurious cross between boutique hotels and amenity-filled resorts, the new Baba Beach Clubs in Phuket and Hua Hin strike just the right balance of energy and seclusion.
Those looking to dip their toes into Phuket's party scene can check into the slightly larger Baba Beach Club, located just north of the island. The 37 one- and two-bedroom suites offer a more traditional resort experience and are clustered around the property's heart—a sleek and architectural infinity pool overlooking the sparkling Andaman Ocean. Here, guests can lounge in the sand or on the pool deck while enjoying cocktails and music spun by local deejays. Those looking for a bit more privacy can head to the property's sprawling five-bedroom villas, all of which boast ocean views and private plunge pools.
For a quieter scene, guests can head north to the Baba Beach Club, Hua Hin. Situated in the Cha-am region, which is home to some of the best beaches in the country, the second Baba Beach Club property features just 18 hotel suites, all with panoramic ocean views. If the shared beachfront infinity pool and stylish lounge areas aren't private enough, guests can check into the property's airy three-bedroom or extravagant five-bedroom pool villas.
Both Baba Beach Club, Phuket and Baba Beach Club, Hua Hin are slated to welcome the first round of guests in early October—just as the country's rainy season comes to a close. In addition to offering guests access to the some of the country's best beaches, the two properties offer a host of resort-style activities, including snorkeling, guided safari treks, volleyball, and horseback riding.
– PHOEBE NEUMAN
– http://robbreport.com/travel/destinations/thailand-baba-beach-club-phuket-hua-hin-opens-october-2743234/